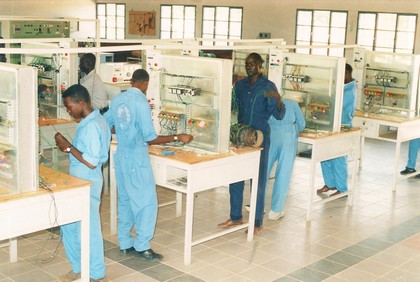 Our mission is to ensure the best product's quality and design with affordable prices.
It's a very exciting mission, requiring a continuous and creative imagination together with skills and experience.
The collaboration with Teaching institutions and Italian industry gives us a constant inspiration in creating new products.
Despite our production system has been enlarged over the years, we try to maintain the mentality of the average small business, typical as Made in Italy, focusing on products identity and relationship with costumers.
After-sales
Our sales representative in your country or our technical department can support you:
to select the best and minimum laboratory composition suitable for your educational needs
to optimize the use of the received equipment
to provide training on site or in Italy
to provide technical assistance
to keep your system up to date
Products may have up to 3 years worldwide warranty (see extended warranty commercial conditions)